Ambulatory Surgery Center Accreditation
Ambulatory Surgery Center Accreditation
Ambulatory Surgery Center Accreditation is required for most of our 50 States here in the USA. The type of accreditation is dependent usually upon the amount of Anesthesia Services you wish to be able to offer your patients. Two types of surgical facilities can become accredited: Ambulatory Surgery Centers (ASCs) & Office Based Surgical Suites (OBS).

More so, dependent upon the state your business resides, State Licensing (Department of Health and Human Services) may or may not be required in conjunction with your Accreditation. Also, please note that it is imperative to know your payer mix for your patients. If you are a physician that has any patient payer mix of Medicare Insured patients, then Medicare Certification of your surgical space will also be required. It is also important to know that you cannot get Office-Based Surgery Facilities Medicare Certified. Medicare will only deem those ASC (Ambulatory Surgery Centers) that meet the CFP (Conditions for Participation) to be certifiable.

Those who wish to begin an Accredited, Licensed Ambulatory Surgery Center, Elite Accreditation has the most highly recognized experts in this field to assist you in this complicated and delicate process.
Elite Accreditation has helped hundreds of healthcare facilities attain accreditation, which is symbolic of the level of quality in patient care that the surgery center provides. Most private insurance carriers today require accreditation to reimburse the surgery center for the fees associated with the surgery. Costs like the "facility fees," which are the combination of surgery operating room time fees, recovery room time fees, supplies, and medications. The four major accrediting organizations that we deal with for our clients are: AAAHC, Inc., QuadA, Inc., The Joint Commission, and ACHC, Inc.

Elite Accreditation believes in the standards of these organizations and requires that you openly advocate these into the culture of your business. There are no shortcuts in quality; the outcomes are dependent upon the investment initially made. Therefore, we can only work with physicians that will implement the required standards and then advocate them well beyond the accreditation readiness phase of the project.
"This is one of the best, all inclusive policy manuals I have ever witnessed in 20 years of being a surveyor."
​
M. Hall, MD
Accreditation Surveyor
Need ASC
PharmD?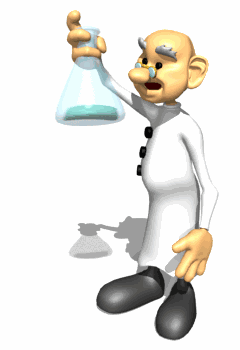 Our Founder has been
published in several
national publications,
here is one example: